Happy Halloween! Here's a Fun Mashup Dinosaur Poem
It's the spookiest day of the year! Happy Halloween! Let's imagine a ghoulish holiday night where dinosaurs roam for candy, dressed up for the fright night. Here's a cute dinosaur-themed Halloween poem, courtesy of ChatGPT.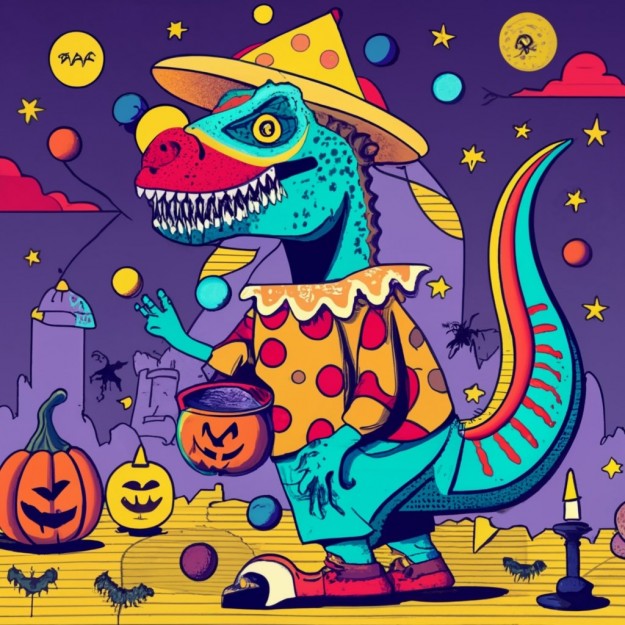 Dino-ween Delight
In a town where moonlight gleams,
Din'saurs joined in Hall'ween schemes.
T-Rex wore a witch's hat,
While Stego was a ghost, how's that?
Triceratops knocked with a "trick or treat" cheer,
With candy-filled horns, he was quite sincere.
Pterodactyl soared, a vampire in flight,
Giving little dinos a playful fright.
Velociraptors dressed as playful clowns,
Hopping and laughing all around town.
Brontosaurus, with pumpkins on his back,
Led the dino-parade, leading the pack.
On this magical night, as dreams intertwine,
Dinosaurs and Halloween did perfectly combine!
With giggles and roars, in the pale moon's shine,
They proved that prehistory can surely outshine!
Happy Halloween, dinosaur fans!